Wednesday, March 29, 2006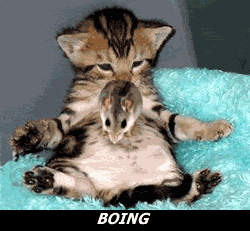 In my quest for the perfect set of 6-pack abs I've enlisted the help of a little friend because these sit-ups are killin' me. I've got to keep an eye on him because once in a while he misses the mark and it's Yoweee!!
As I hope you can tell by the foolishness, everything is fine with me. Hope all is well with you guys. See ya later.
Trucker Bob

blogged at 12:21 PM
|